About 7,000 spectators present at the Galen Center in Los Angeles for the Mogul Chessboxing Championship and a peek of over 317,000 online and a total of about 10,000,000 visualisations (only on YouTube) in less than a week: these are the viewing numbers of the event created by Ludwig Ahgren, best known on the social medias simply as "Ludwig".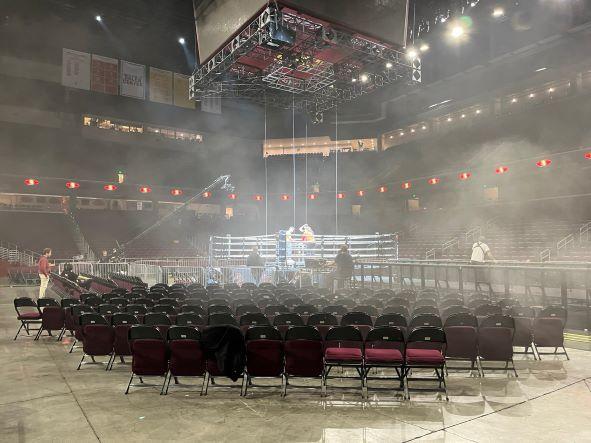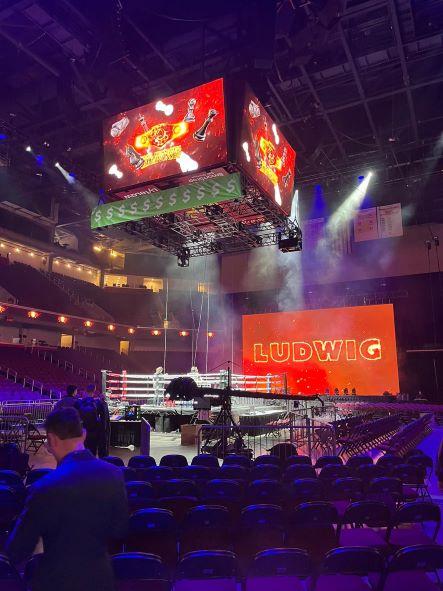 The first two matches were "smashboxing" matches which is an hybrid thought by Ludwig in which the two athletes compete in alternating rounds of the video-game Super Smash Brothers and boxing. Then seven chessboxing matches: on the ring there were not the "usual" chessboxers but instead averybody was at his or her debut in chessboxing: the card was made with streamers, faces known on Twitch or YouTube. Among these there were also some known chessplayer such as: International Master Lawrence Trent, who often comments top chess tornaments and he is the creator of several chess-videos for developing in chess mastery, Grand Master Aman Hambleton, a member of the Chessbrahs, WGM Dina Belenkaya and Andrea Botez.
The event finished with one more match, a kind of exhibition match, in which Ludwig himself was engaged and competed in a "slap-Chessboxing" match, something again invented by Ludwig. It consisted of alternate rounds of a face-slapping and chess.
The famous site chess.com was involved in the event.
The fights: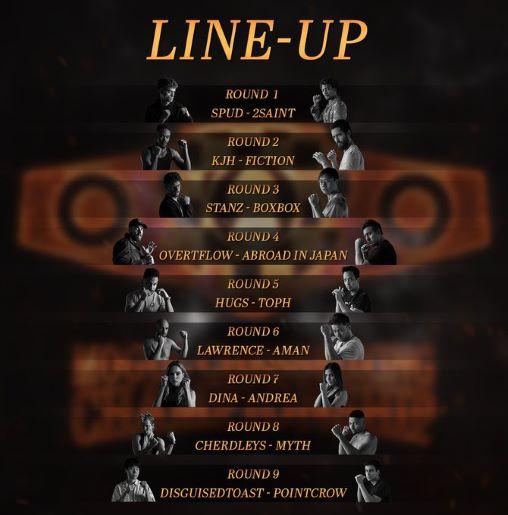 Some of the people from the chessboxing community and the WCBO (World Chess Boxing Organisation) came to Los Angeles to help to make this the best possibile event of chessboxing of all time. Ludwig did certanly not save money in organising this event: the chesstable was elettronically pulled up and down at the centre of the ring, five ledwalls, of which a giant central one were helping people to follow alla the actions, three commentators in the English language (a different trio for smashboxing and chessboxing), two in French language and two other commentators in Spanish.
The results of the evening:
Smashboxing undercard:
2saint defeated Spud by TKO on Round 2.
Fiction defeated KJH by 3-0 in Smash Bros.
Chessboxing card:
BoxBox defeated Stanz by TKO on Round 4;
Abroad in Japan defeated Overtflow by Time on Round 7;
Hugs defeated Toph by TKO on Round 2;
Aman Hambleton defeated Lawrence Trent by TKO on Round 2;
Dina Belenkaya defeated Andrea Botez by Checkmate on Round 7 but Andrea Botez was awarded a belt too;
Myth defeated Cherdleys by Opponent Out of Time on Round 7;
Disguised Toast defeated PointCrow by Checkmate on Round 7;
Surprise Slap-Chessboxing Card:
CDawgVA defeated Ludwig by Checkmate on Round 7.