A record number of nations took part in 5th WCBO Chessboxing World Championships that were held in Riccione, Italy, from 28th September to 3rd November 2023. The total number of nations represented was seven higher than last year in Turkey and, also, it broke the record of the pre-covid times with two nations more than Antalya, in December 1999. A record number of participants was also recorded, well over what it was achieved in Kolkata in 2018.
For the first time ever in a chessboxing event, all five continents were represented: with Africa and Oceania making their first appearance in a WCBO event. In fact, Australia and Gambia made their entrance and represented, respectively, these continents. New nations competing were also Kyrgyzstan, Czech Republic and Canada; the latter, together with the USA represented the Americas. The continents more represented were, as usual, Europe (where chessboxing was born) and Asia (were these championships in tournament format were always held before, for four editions since 2017).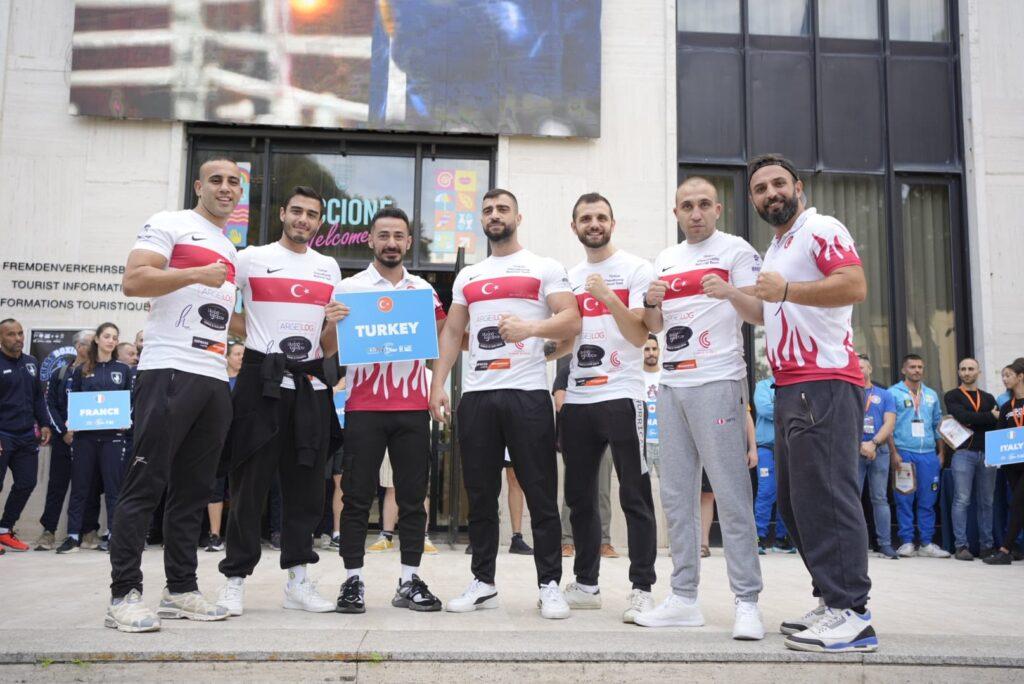 This was the first edition, of such championships, that were held outside Asia; hence it is the first time ever both in Europe and in Italy. The town of Riccione and the Region Emilia-Romagna supported these historical Championships that celebrated the 20th anniversary of the birth of this sport of the XXI century (13th September 2003), of the establishment of the WCBO, and of the contest of the first world championship (in a match format) in Amsterdam (14th November 2023).
Organised by the Italian ChessBoxing Federation (FISP), sanctioned by the World Chess Boxing Organisation (WCBO), the Championships had the patronage of: Sport Valley Emilia-Romagna, the Municipality of Riccione, Panathlon International, FIDE (the world chess federation), IBA (International Boxing Association), ASI (Associazioni Sportive e Sociali Italiane), Italian Chess Federation, San Marino Chess Federation.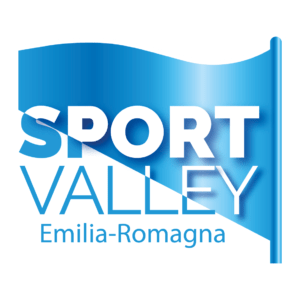 The main sponsor has been Indigo Sports Tech and its CEO, Petr Zhukov has been to Riccione to witness the championships himself and to take part in the Annual General Meeting of WCBO, of which he is an honorary member. The technical sponsors have been Leone 1947, Chess.com and Hora Multivitamin Drink. Media-partner: Caterpillar a programme of Rai Radio 2. The production was taken care by Ivan Gatti Produzioni while hospitality, transfers and the tourist trip to San Marino were taken care by Promhotels Riccione.
Among the people present at the Opening Ceremony there have been: WCBO President Montu Das, Panathlon International Vice-Presidente Orietta Maggi; Italian Chess Federation Vice-President Lorenzo Antonelli, CONI (Italian Olympic Committee) Provincial Delegate Rodolfo Zavatta and Promhotels Riccione President Cesare Ciavatta. Part of the ceremony was held indoor, with speeches and videos in remembrance of Iepe Rubingh, and part outdoor with the parade of delegations and some dances by Rimini Dance Company of dance masters Chiara Pellegrini and Enrico Clementi.
The Championships have had a live-streaming on different channels and languages, English, French and Italian and a record views for these types of tournament format Championships. The English commentary was mainly done by Matt Thomas and Carl Strugnell whilst the French commentary was done by French streamer Sardoche and his team.
Alongside the traditional chessboxing, at these championships there were also World Championships in Chessboxing Light (a first time) and Chessboxing-fit (second edition), two competitions that allow to widen the number of people involved in chessboxing.
The Nations Cup, the medal table of national teams, was won by Russia followed in second place by Germany which, for the first time, gets on the podium. Third place, thanks to three gold medals, was Kazakhstan; in fourth place was France, winners in 2019, and fifth was Latvia. In addition Russia won the cup reserved to the top nation in both Light and Fit; and it also won the trophy for the nation with most entrants.
The host nation, Italy, which had previously won a gold medal only in chessboxing-fit, this year has finally won his first gold in (traditional) chessboxing with Nicolò Tiraboschi, an Italian chess master that is also the 2023 Italian Champion in chessboxing light in his weight category. Very impressive have been the results of the Chessboxing Cologne team which, together with Berlin Chess Boxing Club, represented Germany: all six athletes, men and women, from Cologne, won a gold medal, five in chessboxing and one in Light.
The officials team was composed as follows: Giuseppe Antonio Sotira as time-keeper and judge, Lorenzo Modena and Lorenzo De Angelis as chess referees and digital board technicians, Giovanni Marchesich as chess referee, judge and time keeper, Volfango Rizzi as boxing & chess referee and judge, Latvian Valera Mikalauskas and Russians Andrei Skorochodov e Alexander Smirnov as boxing referees. The first three also worked tirelessly to record and update the results on the official site chessboxingworld.com, to produce the pairing trees and the daily schedules.
The organising team was completed by Paolo Armani art director and social media manager, Fabio Salmoirago photographer, Roberto Meregalli webmaster, Germano Longo press officer, Sara Marchesi event manager and Michael El-Jiz as announcer.
Most of the finals were contested in the two "galas" moment: on the 1st night and 2nd afternoon when the fights were intermitted with shows by dancer and artist Emanuela Suanno.
As new nations and new athletes, and now new world champions, enter the world of chessboxing, we are sure that the top events, of one night, that happen around the globe will have some new faces competing. Many will be selected among those that have participated during the six days in Riccione and who have shown what they are capable of doing.
Some more articles in English language on these Championships:
Indigo Sports Tech is the sponsor of 5th Chessboxing World Championships.
FIDE and IBA, the world federations of chess and boxing, come together through … chessboxing!
The sport of chessboxing is now 20 years old.
Photo Gallery: